Director Peter Farrelly's most recent feature, Green Book, marks a departure from his signature laugh-out-loud comedies — and it's proven to be an awards season darling with three Academy Awards including Best Picture and three Golden Globe wins. The film, based on real-life events, follows Dr. Don Shirley (Mahershala Ali), a renowned African-American pianist, as he tours through the segregated Deep South of the 1960s with Tony Lip (Viggo Mortensen), his hired driver and protector.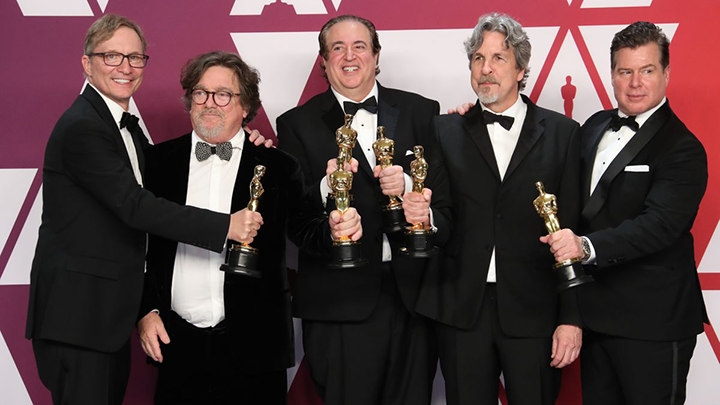 The team at Pixel Magic, a visual effects boutique based in Los Angeles and Baton Rouge, was involved in the production pipeline from the very beginning. "I started on the creative scout," says Victor DiMichina, Production Supervisor. "It was a little baby for me. I watched it from the first camera test day all the way to the last shots being dropped in at the DI facility."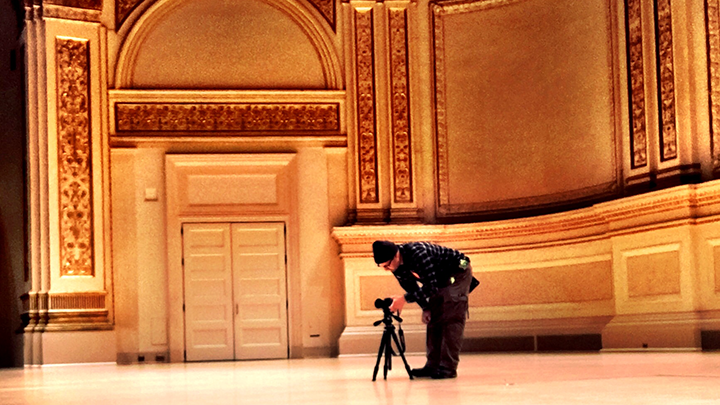 (Victor DiMichina on-set in New York City's Carnegie Hall)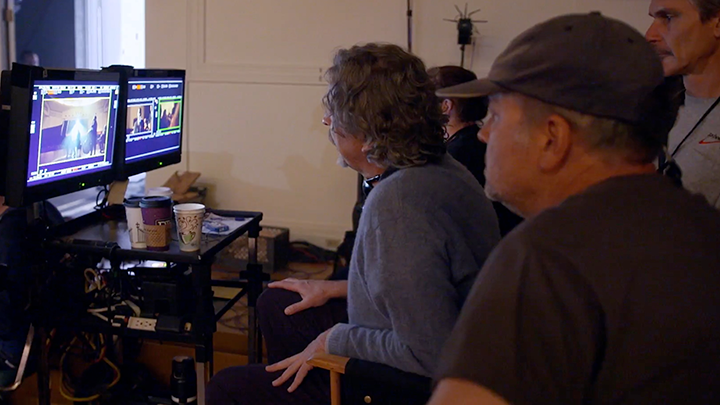 (On-set with Peter Farrelly, Director, center; Ray McIntyre Jr., VFX Supervisor, Pixel Magic, upper right)
"Working with Peter can easily be described as one of the most memorable parts of my career so far. He's funny, makes everyone on set feel like family, and doesn't hesitate to show his appreciation for a job well done," continues DiMichina. "I found it very interesting when he and the producers, who all worked on some of the biggest comedy movies ever made, would put themselves in check when a scene was playing out as too funny. Some funny takes did make it into the movie, but they always reminded themselves this wasn't a comedy. Creatively, Peter was consistent with what he wanted. He would approach any problem or question from the standpoint of 'will this help the movie.' I've been around directors who were much more self-indulgent. Peter is definitely not one of them."
Once the shoot was over, Pixel Magic turned its focus to the film's biggest VFX challenge. Actor Mahershala Ali, who won this year's Best Supporting Actor for the role, didn't physically play the piano during filming. The team needed to replace the head of the real-life pianist with Ali's acting performance in every single shot. "Precise tracking and roto were key to getting these shots done," states DiMichina. "We always feel confident starting this process with Mocha Pro.'' The team relied on both Mocha Pro and Mocha AE (bundled inside Adobe After Effects) to quickly track and replace items such as storefronts and cars to ensure proper continuity for the period set piece.
Pixel Magic's workflow is evenly split between Adobe After Effects and Nuke which allows the artists to not have to worry about which platform any given shot may end up on. "If the roto and track is done in Mocha Pro, splines and tracking info are easily transferred to either program," comments DiMachina. "It even allows Nuke and AE to be used on the same shot if the need ever came up for a handoff. More than once Mocha Pro has been referred to as a Rosetta Stone."
"It's safe to say Mocha touches every project we are on," ends DiMichina. "Not every shot, but every project will at some point require roto or tracking. And Mocha is the go-to tool for our artists."
Download a free trial of Mocha Pro